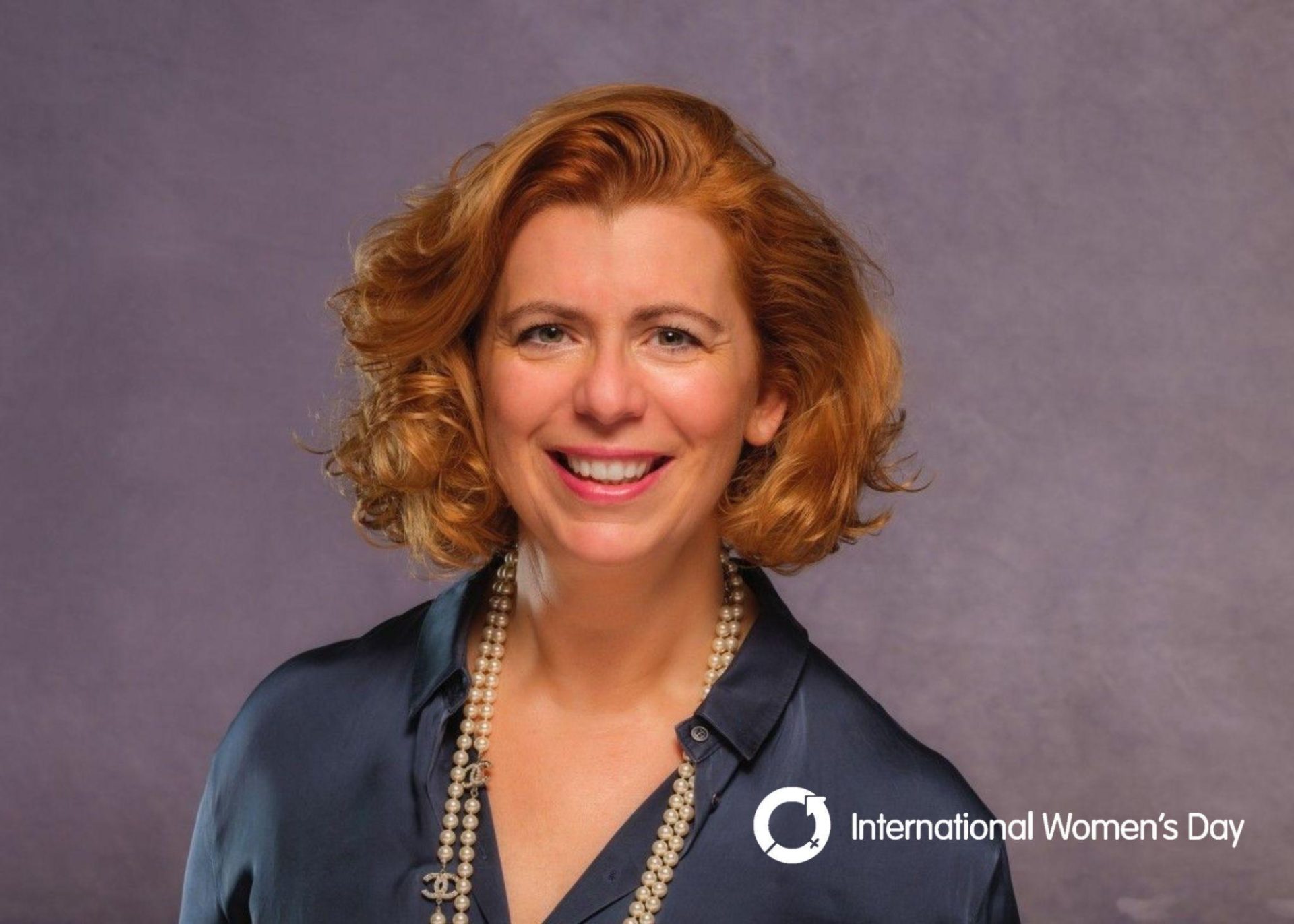 8th March 2023
As we celebrate International Women's Day, it's important to recognise the inspiring journeys of women in our portfolio companies. Elizabetta Camilleri, Chairman at Togetherall, shares insights from her career, from building and exiting a tech company to serving on the board of various organizations, and the importance of a positive attitude
What is your background and how has it led you to where you are today?
I am originally from Malta, but I have been based in London for the past 25 years. My professional background is quite diverse, spanning a range of industries, including corporate, services, and tech. I built and subsequently exited my own tech company and have since focussed on working primarily with privately-owned organisations, serving on the board of various companies.
Throughout my career, I have been brought in to help build and scale businesses through digital innovation and transformation. My journey started with PWC, followed by an MBA at the London Business School, which led me to join eDreams, a start-up. I then worked with Orange (France Telecom), where I supported the board on global growth initiatives, and later built the mobile advisory business at Gartner. After leaving Gartner, I set up Shopological, a retail data company that I exited in 2019. Since then, I've been working as an advisor or board member.
I believe that a positive attitude and hard work, combined with a bit of luck, have played a significant role in my career success. While it can be easy to focus on the negatives, it's essential to remember that sometimes being different can work to your advantage. I feel I have always been supported equally, regardless of gender, based on my capabilities and drive.
What is your current role and what does it involve?
As the Chair of Togetherall, my main responsibility is ensuring proper governance at the board level. However, my role extends far beyond that. I work closely with the executive team to drive the company's strategy and support and mentor them as needed. Additionally, I serve as a bridge between the company, the executive team, and investors ensuring everyone is aligned with the company's goals.
Togetherall is a digital peer-to-peer mental health company that is transforming the mental health sector. Traditional methods of providing mental health services are increasingly unable to meet the growing demand for support, but technology can help bridge that gap. Our platform offers a peer support community which is clinically moderated and managed 24/7. It allows people to connect anonymously with others who have gone through similar experiences Sometimes, all someone needs is to be heard, and we provide a safe space for that. But we recognize that we don't exist in isolation as a mental health platform; mental health is a continuum and how individuals interact with and get support needs to be as well, so to that end we're part of a bigger ecosystem and are focusing more and more on partnerships to provide our customers with integrated solutions.
One of the things that makes Togetherall unique is that it is a company that operates with both a purpose and profit. We show that these two goals are not mutually exclusive; we can add value to society while building a commercially viable organization. I find this balance fascinating, and I believe it is a model that more companies should adopt. I am proud to be a part of Togetherall and to work towards its mission of improving mental health and well-being through technology.
What attracted you to the company?
I was really excited to join Togetherall because of all the things it represents. I firmly believe that the model it uses is something more companies should adopt. It's not only beneficial for society but also for the wider good. I find it fascinating that we can build a commercially viable organization while still adding value to society, and Togetherall is the first company I have worked with that combines purpose and profit in this way.
What is easy to progress into the world of tech?
I have been fortunate enough to be a part of the innovation wave. I pursued my MBA from 1998 to 2000 when the internet was booming. I soon realised that to progress, one needs to be on a continuous journey of learning, mainly driven by curiosity about what is new in technology and its potential impact on any organisation or individual. It's crucial to leverage these advancements to gain an advantage and ensure that your organisation is future-proof. Continuously learning and asking questions such as "what if" is vital, regardless of age. We must consider what these changes mean for any industry and maintain a lively and inquisitive mindset to progress.
What more can be done to help more women get into tech?
We need to increase awareness about how exciting it is to work in the tech sector. I personally can't imagine working anywhere else! This awareness needs to be spread across all age groups, from five-year-olds just starting primary school to 17-year-olds looking for a university course, to people in their 30s and 40s who might need to retrain to find new opportunities. Tech is not just for engineers and data scientists; it's so much bigger than that. When I talk to girls in schools, I always use the example of designer clothes to illustrate this point. One can still be in the industry that they are passionate about and drive growth and innovation through tech. You can work in healthcare, fashion, education, law – any industry. We need to increase awareness of how vast the opportunities are in the tech sector. A sector that continues to grow exponentially. The companies I'm currently involved in include a bank, a digital health company, a fintech company, and a publisher. Despite their differences, we all face the same challenges.
Discussing diversity, how have you seen it work well and how can it be developed?
Diversity is not just about gender, we should also think of neurodiversity, race, religion and background among others. We need to acknowledge and get comfortable with the fact that not everyone thinks like us and that having people with different backgrounds and biases can enhance our thinking, problem solving and final solutions. By working together, the sum is bigger than the part, we can come up with a better solution that considers a wider range of perspectives and experiences. It might be more challenging because we won't always agree right away, but in the end, the outcome will be richer and more meaningful.
There's a really good quote that really sums it up for me: "If you want to go fast, go alone, if you want to go far, go together". African Proverb – Martha Goedert
What do diversity, equity and inclusion mean to you?
We need to try to understand that people might have different needs. We must adapt to people's needs to allow them to add value and not just assume that one size fits all. Understanding the needs of each individual is crucial to ensure that everyone can flourish. The diagram below defines the difference between 'Equality' and 'Equity' and why it is important to understand this.

Image source: Robert Wood Johnson Foundation
What value can be created by having a diverse workforce?

I think the sum is bigger than the part. I believe that the collective effort of a diverse group of people can achieve more than any individual can. As an individual, I may not have a complete understanding of all aspects of a situation. However, by collaborating with people from diverse backgrounds, we can achieve a bigger and more holistic view of things. This helps us better understand the impact of things and identify potential.
Finally, as this International Women's Day is all about #embrace equity – what does this mean to you?
I need to ensure that I am doing my best to provide an environment where each individual has the opportunity to flourish and contribute.